DJ "Beatboy" Ben Spencer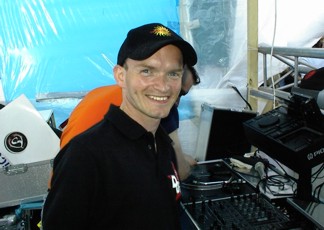 This is the short story - find more News & Facts down below the # of years.

Ben is a non-smoker, doesn't drink and doesn't do drugs.
Born in 1977 in Hanover/Germany (with English, German, Syrian and Scottish influences to his gene pool), "Beatboy"-founder Benjamin Huk, is a real busy body and lives quite natural and focused on his work. Apart from music productions and performances as a DJ (also abroad), he enjoys going for walks, swimming, or going to the Sauna as well as having interesting discussions and traveling to cities with a certain charm.
His parents, both musicians who play in international ensembles become company founders themselves. For Ben there is no other option, since they passed their passion for music on to their son. Being six years old he has his first stage performance; at the age of 13 he is writing his first tracks and finds out what it's like to be a DJ. Under the spell, he decides at the age of 16 to set up his own company "Beatboy", in 1993. He starts out with organizing events, working as a DJ and music producer. Only a couple of months after establishing his business, agencies start to recommend him as a DJ, which enables him to build his own small studio, from the revenues. Ben has a finely tuned antenna for music and as DJ and producer he has the ability to make other people feel positive about life and stir emotions.
In 1998 he establishes his own record label "Beatboy Records". During his final-year examinations in 1999 his first productions are being published. Through the media he becomes famous as "DJ Beatboy", admires the sight of his very own CD's in record shops and gives his first interviews to Focus Magazine and MTV. But he also learns about the downsides of the business.
After his final-year examinations he is working in the management of a discotheque, which leads him to opening up his own club until he sells this very one and starts studying law. During his studies he continues to publish Cd's, gives Interviews and performs as a DJ. In the year 2000 he produces with "Caicara" a song that is greatly celebrated at the Love Parade. At the occasion of a DJ performance in the Spanish EXPO pavilion, his Spanish colleagues dub him "Ibiza DJ".
In 2001/2002 Ben is collecting first experiences as a sound engineer at a film shooting, manages duties for a promotion team and organizes a Parade truck for Hanover's Techno Parade. During this period he is working up to 70 hours a week and establishes contacts to international labels all around the world and to German top acts (Fragma, Blank & Jones, ATB, Paul Van Dyk, Culture Beat, Sylver).
In 2003 he founds his second record label "1 Records" and performs as "DJ Ben Spencer" in Cannes (France), Miami (Florida/USA), Stockholm (Sweden) and Amsterdam (Holland). For the first time one of his song gets played by a radio station abroad, in New York and his first CD publication outside of Germany is in Prague (the Czech Republic).

Ben was awarded as no.1 Producer by the USA Songwriting Award for the category "Honoured Mention Award" with over 32,000 participants. In The End of 2004 he created the first no.1 Hit Video in cooperation with DeLucca in Slowenia.
While studying law and working for his company Ben passes the exam as a qualified media specialist and sets up a production team for international projects. His musical style as DJ and producer is varied and creative, he plays almost anything.And maybe soon at a venue near you?

Are you an event manager, club owner or producer/remixer and interested in a cooperation? Don´t hesitate to send an email in English or German.

Music is his communication - Music-Tracks are like little children on worldwide trips...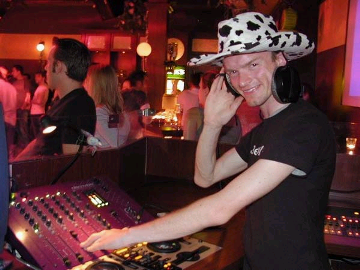 News & Story

# 2004

# 2003

# 2002

# 2001

# 2000

# 1999

# 1977 - 1998